We are Proud Water Wise Plumbers
Zambezi Plumbing and Gas are proudly endorsed by the Water Corporation as a Water Wise Plumber.
The Water Wise programme is unique to Western Australia implemented by the Water Corporation due to the severity of the water situation in WA.
Our team of experienced plumbers keep up to date with leading industry water-wise products and solutions and are more than happy to advise on which products are best suited to your home, these include:
Rainwater Tanks

Grey Water Systems

Water Saving

Shower Heads and Tap Ware

Water efficient

toilets
Water is a precious resource, so we shouldn't waste it. Water-wise tips are simple things you can do around your home and garden every day to use water efficiently.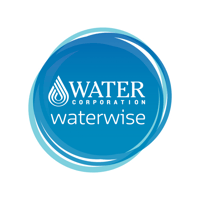 5 Easy Ways to Save Water in Your Garden
Fit a trigger nozzle to your garden hose and water by hand before 10 am and after 4 pm.

Use a broom or rake rather than a hose to clean your driveways and hard surfaces.

Plant for the climate and soil in your area.

Apply 7 – 10 cm of mulch around plants to

help save water

lost through evaporation.

Wash your car with a trigger nozzle on the lawn so that you water and fertilise the grass at the same time. 5 Easy Ways to Save Water in Your Home
Keep your showers to four minutes. Taking shorter showers is one of the best ways to help conserve water.

Wait until your dishwasher or washing machine is fully loaded before you turn it on.

Turn off the tap while you brush your teeth or shave.

Wash your vegetables and rinse dishes in a plugged sink or basin – not under a running tap.

Install a WELS 3 star rated water saving showerhead and WELS 4 star rated water efficient taps to save on water and energy costs.


Fix Leaks Around Your Home
Check your plumbing and fix any leaks that wastewater. One leaking tap can waste up to 2,000 litres a month.
Get to know your water meter. If the numbers on it are turning while no water is being used in your home, you could have a leak
Find out more about leak detection.
Book a Plumber Today
We are more than happy to give advice on which solutions are best for your requirements. Book a time to discuss the various options with you now or call us on 08 9361 7665.