June 22, 2021
Zambezi Plumbing and Gas Raises Money For Charity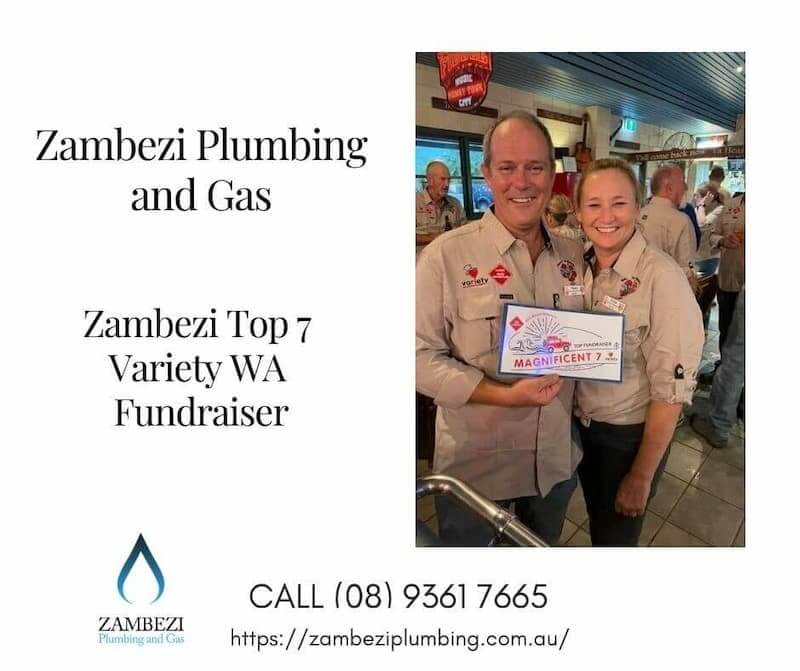 At Zambezi Plumbing and Gas we are passionate about giving back to those, that are less fortunate. We recently participated in the Variety WA 4WD Adventure and set out on a mission to raise money for charity, and wow, did we succeed. The 2021 event raised over $200 000 and we are proud to have raised just under $18 000. Thank you to everyone that supported us in raising this spectacular amount.
The event is a 4×4 adventure that sees participants participating in 4WD challenges in remote regions of WA. We had so much fun and as always, the competitive spirit in all of us Aussies comes out. This was our fourth achievement of being one of the top 7 fundraisers since we became involved in 2012. This year we are very proud that we were awarded the Ian Diffen Trophy, which is awarded to the participants who emulate the spirit of Variety, this could not have been achieved without all the wonderful support we received.
If you are interested in joining us for the 2022 event or to help raise funds for charity, follow us on Facebook for more information. Taking on the Australian outback is no easy task but like our plumbing, we don't back down from a challenge and give it our all. See you at the next event!