September 22, 2021
Burst Pipe, Don't Panic! Call your Plumber!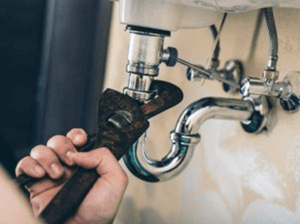 We've all heard about emergency plumbing and how you can save a lot of money on fixing problems if you can get the right service in the nick of time, but what exactly happens and when should you call us?
These situations always happen at the worst time possible like when you just get into bed after a long day at work or you have friends over for a barbeque. The first thing you should always do is switch off your water and then you should give us a call. We will send one of qualified and experienced licensed plumbers to assist you in your time of need.
But we do also encourage our clients and anyone reading this blog to do regular maintenance on your pipes. Here are a few tips you can use to prevent some of these emergencies from happening.
Seal any leaks that let cold air into your home.
Check your indoor temperature and try adjust it.
Check your pipes regularly, and replace if you see even the smallest fault.
Disconnect your hosepipe from the faucet.
In winter make sure your pipes stay warm.
Don't wait as more damage can happen to your walls, carpets and appliances. Save our number to your phone and keep It on the fridge at home for just in case you have a burst pipe. You can also give a call to Zambezi Plumbing or send us a mail to come and do a routine check and make sure all your pipes are good to go!